Marvin XR
How to Create Surface WebAR Campaign
Updated: Jul 8, 2022
Taking the first step for adopting AR for your marketing campaign is always hard. Especially creating an AR app can be a nightmare, with cost and time, if not planned properly. Then it is in the hands of consumers if they are willing to download a whole app for it or not.
Web AR can solve all the problems at once. Since it is browser based, nothing needs to be downloaded to experience it. At the same time, Marvin XR brings ways to create such creative AR campaigns not within months or weeks but literally within minutes.
Let us go through a step by step process to create our Surface WebAR campaign today.
Why it is named as Surface AR? Because you can place the AR on any surface, anywhere.
If you haven't signed up to Marvin XR studio, do it here.
Once logged in, click on the Create AR Campaign button:
Now you need to give a name to the AR campaign and select the option Surface AR
By now, probably you are thinking, where can I get the 3D model or desired format?
No worries, we have got your back. There is a default 3D model packed inside when you create the AR campaign (you can change it anytime - coming to that later).
If you have a 3D model (in GLB format), you can upload directly here too.
Now finally click on Create AR Campaign button. That's it! Congratulations!!!
Publishing your new WebAR campaign can take around 3-5 minutes.
Once users start using it, you can see the LIVE updates in Dashboard and insight menu.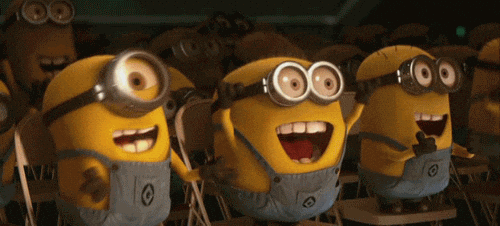 Some Quick Tips:
Now lets access the Surface AR campaign and see how we can upload a new 3D model.
You can find the new Acme Surface AR in the dashboard now. Click on it.
This will open the campaign and land you in the AR show menu. You can scan the QR code from your mobile or click on the link to open the WebAR. Target it to floor or any flat surface and see the sports car coming live before you.
Note - We also provide web URL whitelisting option (contact us). That means you can use your choice of domain URL instead of default URL instead.
Let's put a new 3D model into the campaign. If you do not have one, now worries.
You can visit biggest 3D marketplace - Sketchfab
Download thousands of high quality free 3D models or buy models of your choice.
Download the 3D models in GLTF model from Sketchfab. But how can you convert them into GLB format? We have made it super easy.
Unzip the GLTF model, select everything inside and drag them to the GLB Export section.
Your 3D will be converted to GLB format and get downloaded almost immediately.
Now go to the 3D Model menu and upload your favorite 3D GLB model. Simple - isn't it?
Special Tips for Animated 3D model:
Marvin XR has special feature to auto convert the static 3D models for both Android & iOS.
But you have animated 3D model, its better to upload it separately in USDZ format.
Go to GLB Export menu and click on Convert GLB to USDZ format button.
Drag your GLB model in the new window, click on Make .usdz button and your new USDZ model will be ready within few seconds.
Now go to 3D Model menu and upload the .usdz model (click on Enable Animation for iOS).
Voila! You have succesfully edited your AR campaign like a pro - congrats once again!
Update Published WebAR View:
Do you want to change the WebAR campaign page view and update it with your own theme, color, logo or desired buttons? No problem, we have covered it too.
Click on the Surface AR campaign again and go to Web Editor menu.
Click on Edit button and put your desired change in there.
Not sure how to update HTML tags - drop a mail to us at support@marvinai.live.
We'll help you to get things done to lauch your dream campaign.
Conclusion:
We hope you'll enjoy the world of creativity with WebAR campaigns. The DIY platform will help you to achieve your dream AR campaigns. Experience the new way of extraordinary AR user experience without using apps. For any queries, please feel free to contact us anytime. Our professional team will help you to achieve your goal.